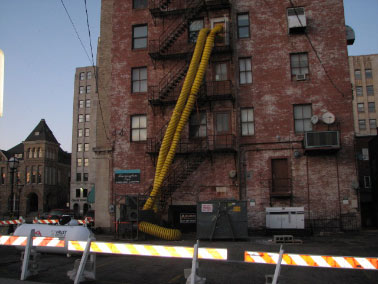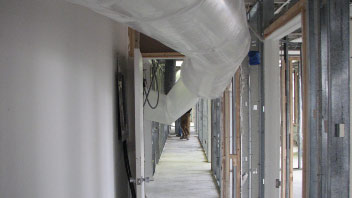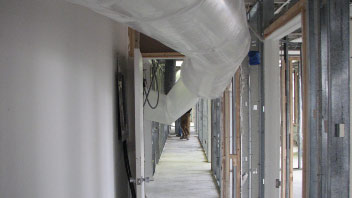 Large Loss Recovery
OUR PRIMARY GOAL
ABSOLUTE MINIMAL DOWN TIME- GETTING STRUCTURE DRY FAST AS POSSIBLE-AVOID COSTLY TEAR OUT AND RECONSTRUCTION
SERVICES PROVIDED
24/7 SERVICE - ALWAYS RESPOND TO CALLS
PROJECT MANAGER IS INDUSTRY CERTIFIED-MASTER RESTORER, COMMERCIAL DRYING SPECIALIST, MOLD REMOVAL
PROJECT MANAGER AND TECHNICIAN ON SITE WITHIN 5 HOURS
EQUIPMENT ON SITE AND SETUP SAME DAY
ESS is a specialty restoration company providing desiccant dehumidification and high-temp drying services for medium to large size projects. We can provide desiccant units from 900 cfm to larger and multiple units -on site and setup the same day within our service area.
We can respond to a call immediately-Project Manager and Technician on site within 5 hours of call.
Our Project Manager and Technician can inpsect, evaluate, and size the project for dehumidification equipment and detail a Scope and Work Authorization. Required staff will be mobilized and equipment will be on site and setup same day.
SERVICE AREA: Ohio, Indiana, Michigan, Pennsylvania, Kentucky
24 Hour Contact Numer : 877-377-1274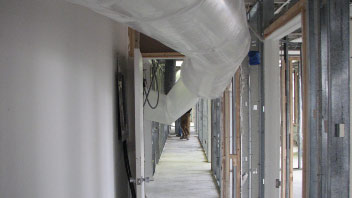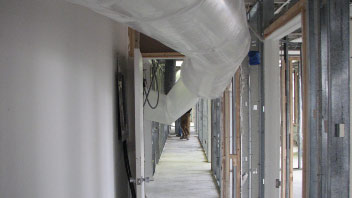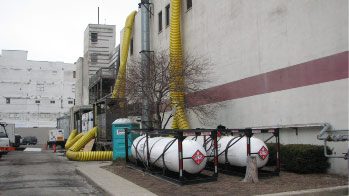 LARGE LOSS CHECKLIST & FLOW CHART
• Dispatch Desiccant Dehumidification Technical Consultant
• Dispatch Desiccant Dehumidification Project Manager
• Transport Equipment and Crew Inspection, Evaluation, and Scoping
• Inspect and Evaluate Water Damage to Structure
• Determine Moisture Content of Affected Structural Materials
• Establish Baseline Moisture Content of Structural Materials
• Determine Ambient Specific Humidity
• Establish Baseline Ambient Specific Humidity
• Begin Moisture MappingProject Requirements
• Size Dehumidification and Evaporation Equipment
• Assess Safety and Security Issues
• Assess Electrical Requirements
• Determine Access For Return and Supply Ducting
• Schedule Daily Progress Meeting with Property Management
• Submit Scope of Work and Project Cost
• Obtain Work Authorizations / Signed Contracts for Work
• Carpentry as Required
• Electrical as Required
• Engineer Temporary Ducting
• Install Temporary Ducting
• Power-up Dehumidifiers
• Unload Airmovers
• Inventory Airmovers
• Place Airmovers
• Power-up Airmovers
• Remove cove base and trim where necessary
• Perforate walls and flooring where necessary Monitoring and Testing
• Test and Record Moisture Content of Structural Materials
• Test and Record Ambient Specific Humidity
• Project Maintenance
• Re-Engineer Temporary Ducting as Require Project Completion and Demobilization
• Final Inspection and Walk Through
• Obtain Final Completion Forms
• Remove Temporary Carpentry
• Remove Temporary Electrical
• Remove Soft Ducting
• Remove Airmovers
"24/7 FAST ON-SITE RESPONSE"
877-377-1274
"Serving Ashland, Avon Lake, Brunswick, Dayton, Medina, Mentor, Parma, Pepper Pike, Solon, Westlake, Wooster, OH, Ohio"