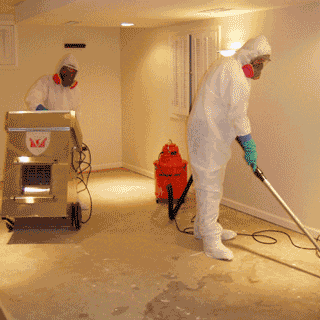 Mold and Bacteria Remediation

ESS believes that microbial decontamination is a process where the contaminating source must be identified, removed, and prevented from returning. Each structure has its own history and characteristics which make it unique and different from all others. We utilize an integrated system designed for each structure and its specific requirements. We strickly follow professional guidelines as directed by the EPA and IICRC.

First, ESS performs a through visual and olfactory investigation searching for sites of indoor mold and bacteria. When a contamination of the indoor environment has been identified, our staff outlines objectives and goals to best control the underlying moisture problem. A written protocol is prepared and reviewed by all parties before remediation begins.
Next, the ESS trained and certified staff will locate and eliminate the source of the contamination. During this process, we insist on the highest of protection for workers and occupants of the structure by containing mold spores and contaminated dust to the work area.
Finally, ESS will take necessary measures to prevent future contamination. Each project we complete complies with governing professional guidelines such as EPA and IICRC. Remember, mold is everywhere. It cannot be removed from our environment completely. Our goal in any remediation project is to return the indoor environment to a state of normal fungal ecology.
To schedule an appointment or request additional information you may contact us or request an estimate using this website, or call our office anytime and speak with an experienced member of our staff.

There is no charge for the initial inspection.


---

RESULTS OF LOOKING BEHIND THE WALL(S) AND UNDER CARPET
| | |
| --- | --- |
| | |
| | |
| --- | --- |
| | |
"Serving Ashland, Avon Lake, Brunswick, Dayton, Medina, Mentor, Parma, Pepper Pike, Solon, Westlake, Wooster, OH, Ohio"